Co-Founder The Heart of America Foundation
Angie Halamandaris is a leadership and life coach who draws on more than 30 years of leadership and management experience working internally in the non-profit and healthcare fields. Her experience in working with fortune 500 companies in supporting their community and philanthropic strategies have made a difference in the lives of thousands throughout the country.
Angie is the Co-Founder and former President of The Heart of America Foundation®, and was instrumental in helping develop Give Kids The World Village, a 75-acre resort for terminally ill children helping raise more than $10 million for that effort. She has also served as an advisor to The Caring Institute, The Frederick Douglass Museum, The Hall of Fame for Caring Americans, the National Capital Area Foundation of the March of Dimes, the DCPS Library Task Force, and the Weinberg Foundation Library Project.
Under Angie's leadership, The Heart of America Foundation raised more than $58 million, touching the lives of over 1,235,000, providing underserved children with 4 million books and revitalizing over 400 school libraries, technology labs, cafeterias and other educational spaces throughout the country. This effort was facilitated by strategic partnerships and lasting relationships with corporate partners, including Target, Capital One, Under Armour, FedEx, AbbVie, EcoMedia CBS, and other notable partners.
The innovative and successful non-profit/corporate partnerships Angie helped create for The Heart of America Foundation have been featured on Oprah, The Ellen Show and other national media outlets. She is a strategic thinker with a focus on creating win-win cross sector relationships to benefit multiple stakeholders. Angie is a graduate of the 2009 class of the Leadership Greater Washington program and is featured in the 2015 book Break the ceiling touch the sky – Success secrets of the world's most inspirational women.
Ms. Halamandaris has been recognized by the Junior League of Northern Virginia as the 2007 "Woman of Vision Award" recipient, the 2013 Capital One Community Champion Award, the DC United 2012 Community Stars Award and the 2017 Cherry Blossom Champion Award. Under her leadership, The Heart of America Foundation has been honored with the 2008 Target "Best of the Bullseye Award for Innovation," the 2009 Morris and Gwendolyn Cafritz Foundation Youth Partnership Award Finalist designation, and was named "One of the Best" by the 2009-10 Catalogue for Philanthropy Greater Washington.
Angie received her B.A. from the University of Florida in 1986 and is a graduate of Georgetown University's renowned Executive Leadership Coaching Program, an International Coach Federation (ICF) certified program. She is the founder of the Juniper Group, LLC, a leadership coaching and consulting firm. Angie is dedicated to the concept that coaching is both a business tool and a life tool. Her years of experience in management, leadership training, resource development, coaching and public speaking inspires leaders to reach their full potential while maintaining a focus on work/life balance.
Founder Sonos Leadership
Irvine Nugent, Ph.D., PCC is the founder of Sonos Leadership, a leadership and presentation coaching and training practice in the Washington DC metro area. He possesses fifteen-plus years in senior leadership roles in organizations of various sizes, stages of growth and different sectors. Born in Northern Ireland Irvine brings to his practice a rich and varied experience. Growing up in a society torn apart by conflict and violence he has always been attracted to helping people grow more resilient in the face of life's challenges. He has been privileged to work with many different cultures learning firsthand the challenges of effective communication and understanding. He is passionate about helping people grow in their presentation and speaking literacy so that their unique voice can be heard.
Dr. Nugent has a rich experience in the nonprofit sector. He has served as CEO of a number of large social service agencies. He received his doctorate in Management with a specialization in Nonprofit Agencies from Capella University. He is also a graduate of the Executive Leadership Coaching program from Georgetown University. He is an ATD credentialed Master Trainer and has offered seminars in various areas of leadership and management all over the country.
Attorney at Law
Kathleen McLaughlin is a solo practitioner with a concentration in family law for the past 27 years including but not limited to divorce, complex marital property issues, alimony, child support and custody cases. From 2008-2010 she was an Assistant Bar Counsel for the Attorney Grievance Commission. Kathleen is admitted to the Maryland Bar, U.S. District Court and Supreme Court of the United States. Kathleen has served as a member of the American Bar Association, Anne Arundel County Bar Association, Family Law Committee, Peer Review Committee, and is a former board member of the Women's Bar Association and her Homeowner's Association. Kathleen graduated from New York University, B.A. in 1988 and Washington and Lee School of Law in 1992. Kathleen is also the mother of three young men who are presently in college and a Labrador Retriever named Myles Mack. She has been a resident of Davidsonville, Maryland for the past 25 years. See resume for more information.
Realtor @ Home Design Center
So far in my life I've lived in 42 different homes around the world and am an expert in all things moving. Nervous about the process of buying or selling a home? Lucky for you, I'm also a yoga instructor so when things get hectic we can all take a moment and… breathe. I excel in finding my buyer clients the perfect home and for seller clients, the perfect buyer. Stationed overseas? No worries – I lead video and FaceTime tours that bring you inside the home for detailed inspections, commentary and real time Q&A. From your original inquiry to your housewarming party and beyond, I take you through what can be a mind-boggling process and ease the few inevitable bumps along the way – remember to breathe! As a Foreign Service "Brat" I especially understand the unique needs of Military and Foreign Service personnel who move all the time. I've been there and am excited to help you come home, whether buying, selling, renting or renovating. Licensed in Virginia & Washington DC. Certified Military Relocation Professional (MRP). Maureen holds a BFA and MFA from Boston University and an MBA from Georgetown University.
Principle, The Powers Group
Susan Washburn has a successful career in coaching, training, facilitation, event management, and public relations. She began her career with the Department of Defense, resigning in 1996 to start The Powers Group. The Powers Group provides leadership development, executive coaching, and organizational effectiveness consulting to multiple corporations, government agencies, and higher education. She currently consults with more than 15 universities including Harvard, Cal Berkeley, Clemson University, University of Michigan, Yale, Cornell, and the University of Minnesota.
Susan has extensive education in psychology, sociology, and business. She is certified in multiple personality assessments, attended Intensive Coach Training with Results Coaching Systems, and holds a Masters Certificate in Project Management.
She is co-author of "Charting Your Course for Effective Communication" published in 2006 and is a frequent contributor to multiple business journals writing at length about empathy, humor, and coaching in both business and nonprofit organizations.
Director for Intelligent Disobedience Leadership
Denise has over thirty years of experience with increasing responsibilities in the Consulting & Training industries including twenty years of project & program management, governance, and management experience. She has extensive experience with steering committee governance, coaching & mentoring, methodology development, and team building.
She attained an outstanding 95%+ manager approval rating on the Annual IBM Employee Satisfaction survey. Denise has experience presenting to audiences up to 200 people and leading teams of up to 125 people.
She is currently a Director for Intelligent Disobedience Leadership, a company that provides keynotes, training, and consulting services to enable leaders and their teams to reach their full potential.
Denise enjoys working with her clients to identify innovative ways to solve problems. Denise strives to achieve practical, everyday solutions for her clients.
Denise has a Bachelor of Science degree in Computer Information Systems from Regis University in Denver, Colorado.
Denise currently lives in Australia on the Sunshine Coast in Queensland. She enjoys being outdoors, traveling, and providing volunteer services to a variety of non-profit organizations including Business Mentoring Noosa, Zephyr Education, and Noosa Masters Swimming Team.
General Manager, Justus Contracting Company (JCC)
Jay Erbe has more than 25 years of diversified asset and financial management experience in the commercial real estate industry, including acquisition / divestitures; development; construction management; leasing and property / facility management.
Currently, Jay serves as general manager of Justus Contracting Company, his son Brycen's residential construction and real estate investment firm.
Jay holds an undergraduate degree from the University of Maryland, College Park, and is a licensed Certified Public Accountant. He attended Harvard University Graduate School of Design, Emerging Leaders in Real Estate.
Jay volunteers with a number of Baltimore-area nonprofits, including The Samaritan Women the HobbleJog Foundation and The Baltimore Station.
Principle, Communication Institute, LLC
Dr. Judi Grunwald has been a speech-language pathologist for more than 35 years. For twenty of those years, she has worked primarily with adolescents and adults with traumatic brain injuries, particularly in cognitive rehabilitation.
She has owned and been director of two comprehensive community re-entry day programs and treated patients at inpatient facilities.   More recently, Judi earned a certificate in Integrative Health and Lifestyle, from the University of Arizona and has become a certified life coach, concentrating on health and wellness coaching.
Dr. Grunwald is currently working as a mentor coach at the Maryland University of Integrative Health and has a private practice in health and wellness coaching.  She lives in Baltimore City with her dog, Fido.
Retired Inspector General (Federal Government)
Tony entered the federal government service in 1968 as a Transportation Analyst at the Federal Maritime Commission. After graduation from law school in 1974 he served as an attorney in the Office of the General Counsel. In 1978 he was promoted to a management position as the Deputy Director, Bureau of Investigations. Between 1978 and 1989 Tony held various management positions, including Acting Director, Bureau of Investigations, Director of the Office of Investigations and Assistant Secretary. In 1989 he became the agency's first Inspector General and remained in that position until his retirement in 2005. The mission of the Office of Inspector General is to prevent waste, fraud, and abuse in government programs and this is carried out through audits, inspections, and investigations.
CEO, LifeBridge Health
Neil Meltzer joined the staff of Sinai Hospital in 1988 as Vice President for Operations and was appointed the position of President in October 1998. On July 1, 2013, Neil was appointed President and Chief Executive Officer for LifeBridge Health a $2.1 billion integrated delivery system.
Select professional activities and associations include membership in the Baltimore City Workforce Investment Board. The Governor of Maryland appointed Mr. Meltzer to chair the State's Workforce Investment Board Health Care Committee effective September 2008, which he continues to chair. Neil has also been appointed by the President of the United States to serve on the National Health Care Workforce Commission. He is a member of the Board of Notre Dame of Maryland University, the Board of the Greater Baltimore Committee, the Board of Visitors for the University of Maryland School of Public Health, and is a member of the International Relief & Development Advisory Board. He also serves on the Maryland Hospital Association Executive Committee. Mr. Meltzer was selected as one of the Influential Marylanders by The Daily Record in 2015 and 2016.
Mr. Meltzer served on the American Heart Association-Baltimore & Mid-Atlantic Chapter Board of Directors from 1995-2005 and also chaired various committees. In 2005 he was appointed Chairman of the Advocacy Committee of the National Board of Directors and served through June 2008 in this capacity. Neil was appointed to serve as National Chairman of the American Heart Association for 2009-2010. He continues to serve on several national committees.
Mr. Meltzer received a Bachelor of Science degree in Public Health from the University of Massachusetts/Amherst in 1978 and holds Masters Degrees in Public Health and Health Administration from Tulane University in 1981. He also received an American Public Health Fellowship in 1979 and 1980. Following his administrative residency at the Lahey Clinic in Boston, Mr. Meltzer was employed as Assistant Director of the Boston University Medical Center and Health Policy Institute, and Vice President of Operations at both Nashoba and Emerson Hospitals. In May 2009, Neil received an honorary doctoral degree, "Doctor of Sciences" from the University of Maryland.
Mr. Meltzer is married, has two children and lives in Lutherville, Maryland.
Director, Northrop Grumman
James R. O'Hair has been practicing in the Employee Assistance Profession for the past 42 years. During that time he has worked with both public and private sector organizations in Ohio, West Virginia, Virginia, Maryland, District of Columbia and Massachusetts. He has served as Coordinator for the Employee Assistance Program with Northrop Grumman Corporation for the past thirty three (32) years. He has also managed programs for the Federal Government within the Substance Abuse Mental Health Services Administration, U.S. Dept. of Commerce, U.S. Dept. of Labor and U.S. Treasury Dept. and developed a Members Assistance Program for the Major League Baseball Players Association.
Mr. O'Hair served in the U.S. Navy and U.S. Naval Reserves from 1970-1976. A longtime supporter of veterans returning to the workplace, Mr. O'Hair has conducted Reintegration training for the past 14 years. During his career he has received numerous awards including the International Employee Assistance Professional Association Member of the Year Award in 1997 and in 2013. He is the only person to be twice honored with this professional recognition. He has also had numerous appointments including a U.S. Presidential Appointment to the President's Council on the Employment of People with Disabilities, Governor's Appointment in Maryland to the Governor's Alliance on the Prevention of Alcohol and Drug Abuse and the Governor's Child Care Business Partnership. Additionally, he was chosen to Chair a Panel at the United Nations on Drug and Alcohol Prevention Efforts in the Workplace Around the Globe.
Mr. O'Hair has held numerous Board positions including ten years on the Board of the University of Maryland School of Social Work, Past President and Vice President of the Chesapeake Chapter of the Employee Assistance Professional Association, two time Board member of the International Employee Assistance Professional Association, former Vice President of the Employee Assistance Roundtable, Chair of the Employee Assistance Program Advisory Committee for Defense Contractors, Past President of the Depression and Related Affective Disorders Association (DRADA), Past Vice President and current member of the Maryland Mental Health Association Board of Directors, founding member of the Maryland Work and Family Network, former Advisory Board member of the World at Work Alliance for Work/Life Progress (professional association for Work/Life Professionals) and numerous recognitions including: Citizen of the Year (Town of Laytonsville, MD), Volunteer of the Year (2011 Chesapeake Chapter EAPA), National Council on Alcoholism and Drug Dependence "Marty Mann" Community Service Award and Father Joseph Martin Professional of the Year Award by Ashley Treatment Center. Mr. O'Hair is currently a Member of the Town Council for the Town of Laytonsville, Maryland (Montgomery County, Maryland).
Mr. O'Hair has written numerous publications on issues from workplace substance abuse, prevention and responding to violence, critical incidents and depression in the workplace. He published a regular column in the Alcohol Health and Research World Journal (1979-1983) entitled: "Occupational Arena" as well as several other publications for the Federal Government on issues related to Alcohol, Drug Abuse and Mental Health. He has recently co-authored an article with Dr. Kathleen Beauchesne entitled "Investing in Vets: Strategies to Help Returning Gulf War Vets Enter the Civilian Work Force Successfully" published in the Social Work and Mental Health Journal. Dr. Beauchesne, Mr. O'Hair and a Gulf War veteran have made numerous presentations on reintegration to the workplace, focusing on some of the many challenges returning veterans face, especially PTSD.
Academically, Mr. O'Hair holds a Bachelor's Degree in Sociology with a minor in Communications from West Virginia University and a Masters Degree in Social Work and Social Policy (EAP Concentration) from Boston College on a Fellowship from the National Institute on Alcohol Abuse and Alcoholism. He did a Graduate Internship at the Harvard University Medical School and teaching hospitals. He also received a National Science Foundation Fellowship to Vanderbilt University with a focus on Drugs and Behavior. He served for five years on the Johns Hopkins University Graduate School for Applied Studies faculty (1990-1995) teaching a course on EAPs, Wellness and Work/Life programming and for the past 33 years as an Adjunct Faculty at the University of Maryland Graduate School of Social Work/ EAP Specialization and as classroom instructor on EAP Policy.
Today Mr. O'Hair lives with his wife Mari-Josette and daughter Elena Nicole in Laytonsville, Maryland.
CEO, Recognition Concepts
Bob Saunders, graduated from University of Maryland with a BS in Marketing and has been President of his very own successful management consultant firm for over 30 years. Bob served in the United States Marine Corps as a non-commissioned officer. Bob has had many leadership roles in various organizations, President of Sales Marketing Executive Institute, Vice-President of Cystic Fibrosis Foundation and for the last 10 years Vice -President of Warrior Events, a military foundation for injured warriors in support of them and their families.
Recently Bob climbed Mt. Kilimanjaro, 4th largest mountain in the world to create awareness for Cystic Fibrosis Foundation. Mission in life "Help individuals enhance their lives." Be different, be your own hero!!!
CEO Emeritus Sheppard Pratt Health System
Steven S. Sharfstein recently retired as President and Chief Executive Officer of the Sheppard Pratt Health System, where he has worked for 30 years.  He is Clinical Professor of Psychiatry at the University of Maryland.  A practicing clinician for more than 45 years, he is best known for his research and writing on the economics of practice and public mental health policy.Over a period of 13 years, he held a variety of positions at the National Institute of Mental Health, including Director of Mental Health Service Programs.
In 1979-1980, he worked in the White House with the First Lady, Rosalynn Carter on The Mental Health Systems Act of 1980.He has written on a wide variety of clinical and economic topics and has published more than 160 professional papers, 40 book chapters, and ten books, including (as coauthor) Madness and Government: Who Cares for the Mentally Ill?, a history of the federal community mental health centers program.  More recently, he was chief editor of Textbook of Hospital Psychiatry.A graduate of Dartmouth College and the Albert Einstein College of Medicine, he trained in psychiatry at the Massachusetts Mental Health Center in Boston from 1969 to 1972.
Dr.Sharfstein also received a Masters in Public Administration from the Kennedy School of Government in 1973 and a certificate from the Advanced Management Program at the Harvard Business School in 1991.  He was President of the American Psychiatric Association from 2005-2006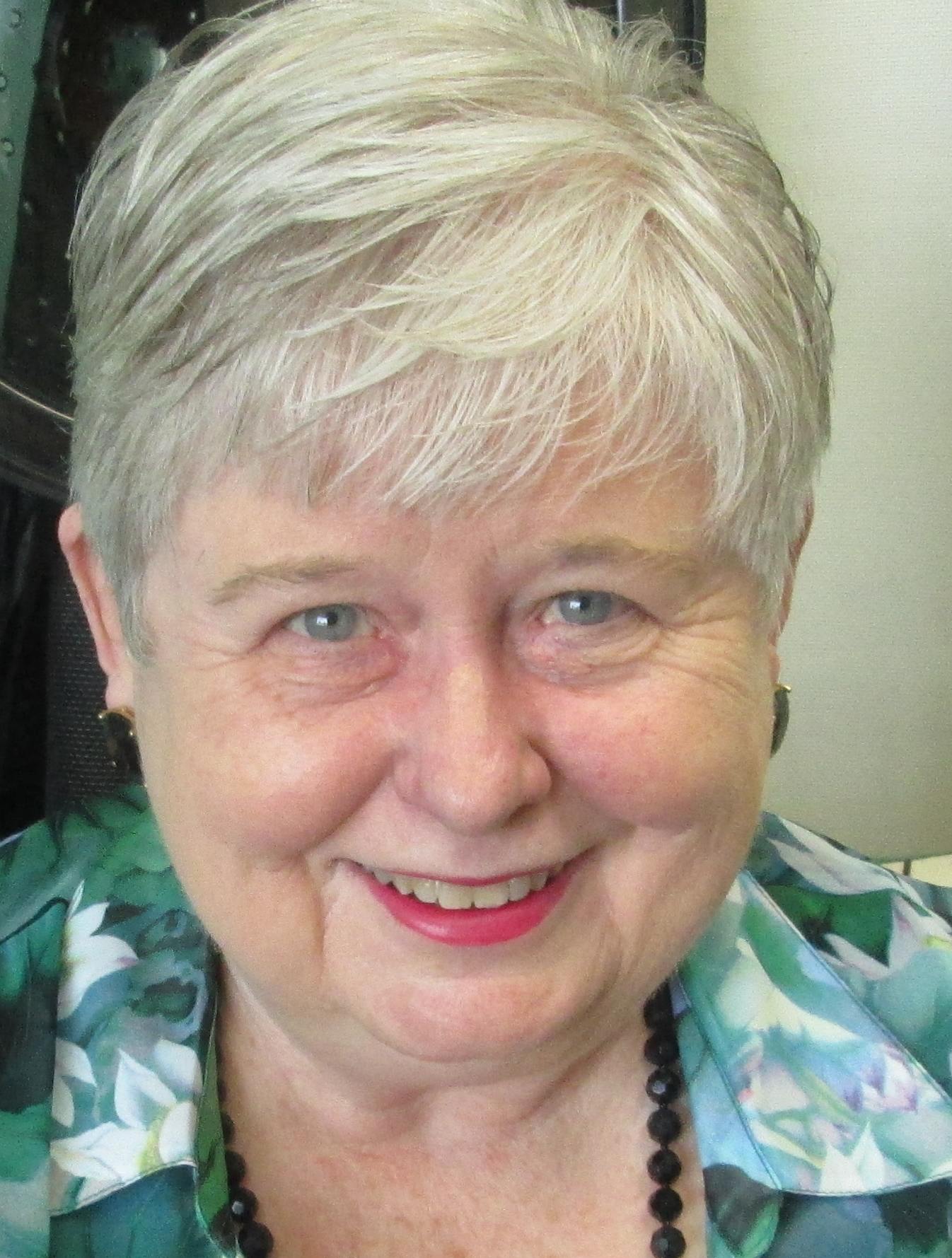 AMA Alliance Executive Director
Pat has 40 years of experience as an entrepreneur and community leader. She owns two businesses and founded an independent school. She has been recognized by the SBA, is among Maryland's Top 100 Women, and was named to her local Chamber's Hall of Fame. She has chaired organizations in county government, the cultural arts, libraries, the environment,and was vice chair of Anne Arundel Health System. She was named among the Top Ten Women in Business by the American Business Women's Association. She is a graduate of Leadership Anne Arundel. Pat is the mother of David Troy, who started his first technology business at age 14 and is now, at age 45, a serial entrepreneur, angel investor, and a world traveling TEDxspeaker.
EVP, LifeBridge Health
Brian M. White, Executive Vice President of LifeBridge Health Mr. White joined Northwest in 2007 as Vice President of Administration and Community Physician Enterprise, and he was subsequently named as Vice President of Business Development for LifeBridge Health. In 2011, he was named President of Northwest Hospital. He subsequently assumed responsibility for LifeBridge Health's Post-Acute Care Division, which includes Levindale and the sub-acute care unit at Northwest Hospital. In July 2017, Mr. White became Executive Vice President of LifeBridge Health with oversight over leadership at both Sinai and Northwest hospitals, as well as some system-wide responsibilities that include the Community Physician Enterprise and Campus Services Mr. White received his Bachelor of Science degree in Business from SUNY Empire State College and his Master of Business Administration degree from Regis University. Mr. White was named in the Baltimore Business Journal's "Top 40 under 40" list in 2013, earned The Daily Record's "VIP Award – Successful by Age 40" in 2012 and was named an "Innovator of the Year" by The Daily Record in 2015 and 2017.